Our people are our success

.
Our people are vital to our success, and our strong culture means that each Niclin team member understands our inherent values and shares our goal to create the best experience for our clients, the project and each other.
Our team comprises dedicated individuals with diverse backgrounds and a range of skills developed across a range of sectors. Whilst we can individually deliver excellence, we know our true strength lies in the sum of our parts. It's this belief that drives our commitment to attracting and retaining the right people, based not only on talent but who share Niclin's values and purpose.
We support each team member in bringing their unique strengths to each project and invest in their individual growth and development. The result is a high-performing team that consistently delivers quality outcomes and builds certainty for our clients.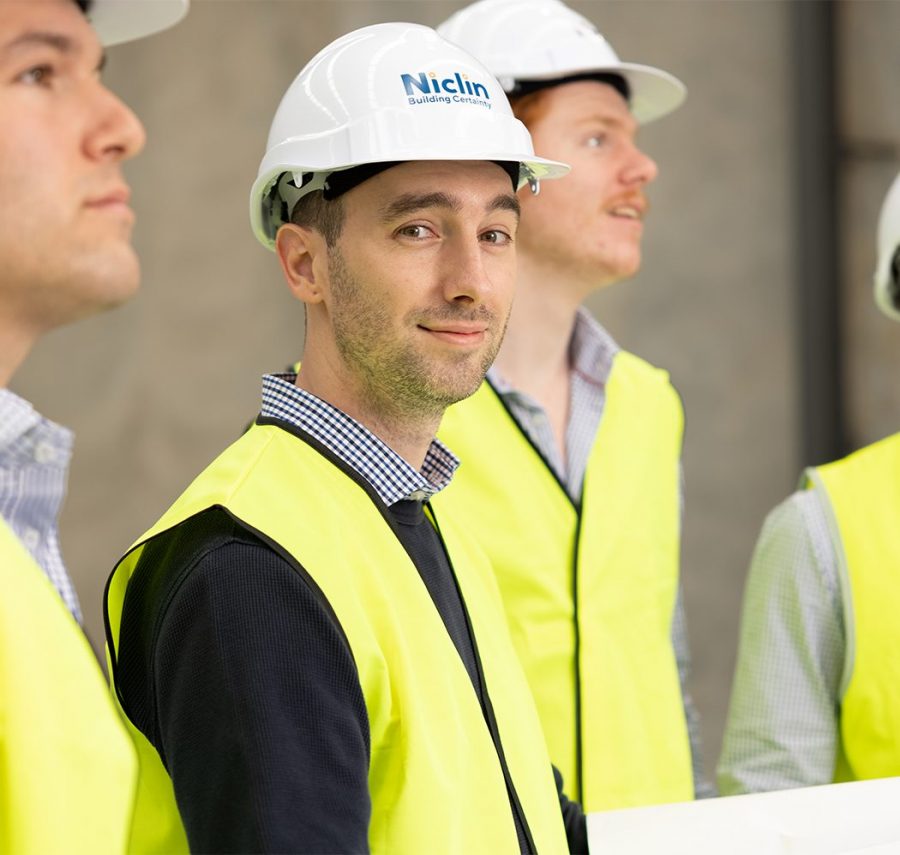 Niclin is structured to deliver excellence through our integrated teams. We build certainty and drive project outcomes across three core areas of our business.
Regardless of how you choose to engage Niclin for your project, we pride ourselves on delivering great construction projects built on transparent communication, aligned goals, and a commitment to 'getting it done'.  This is how we do it:

Design + Estimating
Our Front End team exist to translate your vision into reality. They work in close partnership with you to understand your goals and identify any obstacles that may be standing in the way, developing mitigation strategies to ensure a seamless build.
With a focus on accuracy and buildability, they lay the groundwork for a successful project built on mutual understanding and respect.

Construction
Our delivery team are program-focused, strategic thinkers dedicated to 'getting it done' without compromising quality or safety. With expertise spanning the fuel, industrial, and commercial sectors, their key role is to deliver your project on time and to budget.
They pride themselves on direct communication, and will provide you with clear information about progress, issues and opportunities from project conception to completion.

Support
Our Support Team exists to create the best possible experience for our clients, Front End and Delivery teams. Our team is the first point of contact for support and solutions and ensuring that we can provide seamless service to our clients and subcontractors.
Our highly experienced team brings expertise to our People and Culture, Marketing, Finance and Administration functions, with a constant focus on simplifying the way we work to create efficiency and value.
"Niclin have met our expectations in all respects delivering practical & cost-effective outcomes underlined by a high level of client service focus, driven by a strong team approach that is evident throughout the organisation.
As developers, we are delighted with the outcome and our tenants were even happier, 7-Eleven commented "definitely one of the highest quality builds we have seen", whilst Little Scholars commented "the most stress free build we have ever been associated with."
The Cinque Projects Team
Cinque Projects